Warrington Door Supervisors
Warrington SIA licenced Door Supervisors, offering security services to all areas of the licensed industry from Warrington bars, pubs and restaurants to nightclubs and larger entertainment venues. Spartan Event Security understand that each venue is unique and have individual requirements, our Door Staff are selected on this basis to ensure these requirements are met. We provide fully trained, vetted and uniformed Door Supervisors to all of our venues in Warrington.
Having good Door Supervisors looking after a venue makes the customer experience more enjoyable, gives the venue a good reputation which in turn attracts more customers. We at Spartan 24 Hour Security look for quality when taking on a Door Supervisor and are very good at quickly spotting a plonker. Talking to someone for a length of time gives you some idea of their character. Then giving them a shift covering a venue and observing how they interact with customers and help defuse situations tell you if they are going to be any good. Not everyone can do this job, some try but fail and end up getting badly hurt.
Our Warrington Door Supervisors are approachable, customer focused, have exceptional communications skills and be able to welcome your customers or guests with a relaxed manner. They are also able to handle conflict with a professional, effective approach, diffusing any situation before it escalates.
We frequently supply Door Supervisors to leisure and entertainment venues in Warrington and many other areas the North West of England.
We provide SIA licenced Warrington Door Supervisors for:
Pubs, Bar Security, Cinemas, Theatres, Nightclubs, Warrington Events Door Supervisors, Weddings, Funerals, Casinos, Christmas Parties, Concert Halls, Bingo Halls, Large Entertainment Venues, Hotels, Corporate Events, Restaurants, Late-opening Cafes, Takeaways, Village & Community Halls, Taxi Ranks.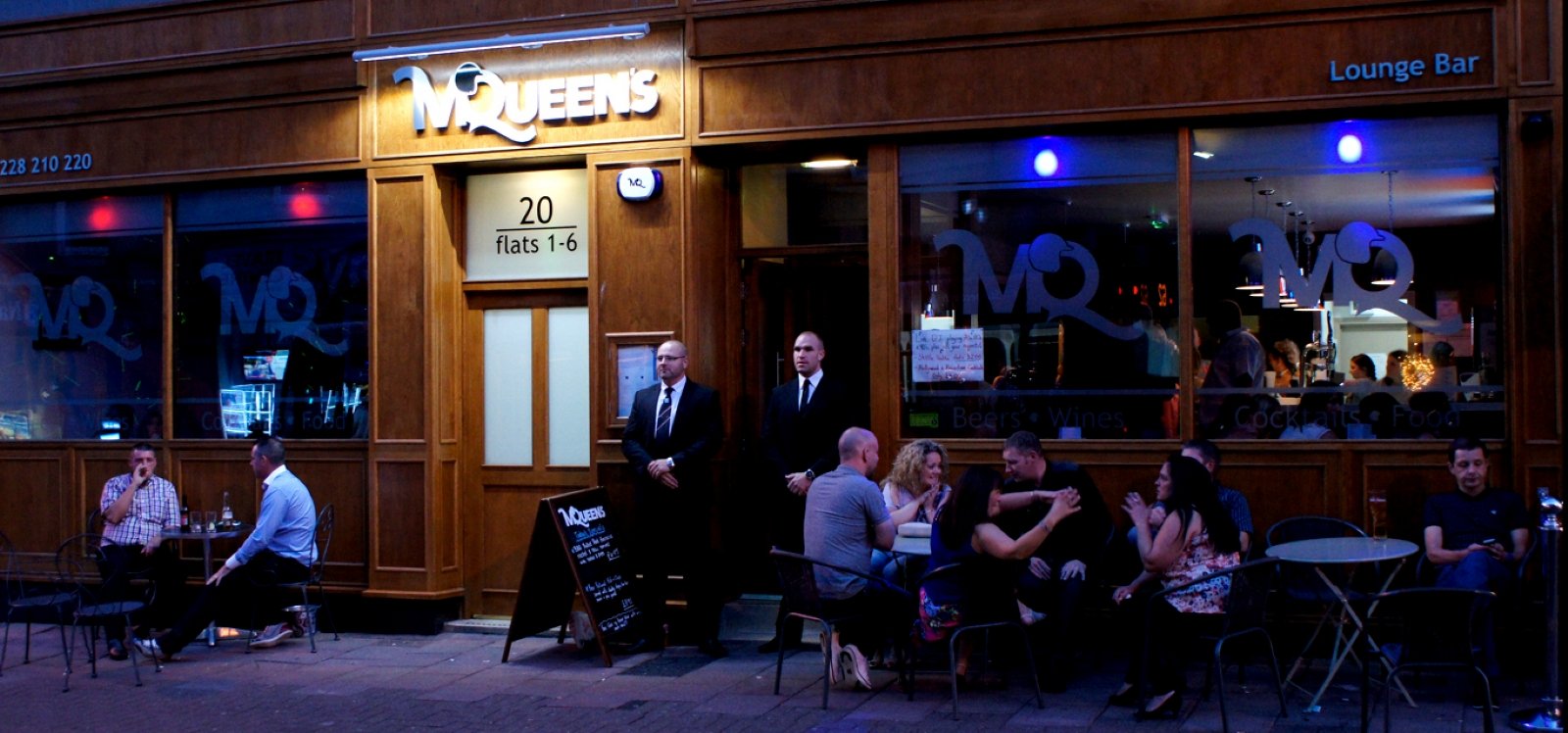 Fully Trained Warrington Door Supervisors
Spartan Door Security staff are highly trained, experienced and of positive and collaborative temperament. Our Door Supervisors work across the Warrington in the entertainment industry, venues, bars, nightclubs, theme parks, private parties, events, weddings and cinemas.
Our extensive team includes dedicated area managers reporting to regional managers to ensure that your contract is carefully and efficiently managed across the country. Our Door Supervisor's work closely with the venue manager's ensuring that the front of house and security inside the venue is effectively managed so that venue managers are free & focused on running their venue.
Our Door Supervisors are your customer's first point of contact and as such adhere to a strict dress code and positive communication to best represent your venue.
Here at Spartan Event Security, our highly trained, licensed Warrington Door Supervisors are ready to adapt to any given situation at any given time. All our Door Staff are trained to resolve situations in a non-confrontational manner, wherever possible, but they will not tolerate and are committed to prevent any manifestation of intimidation, aggression, violence or bigotry at our clients venues.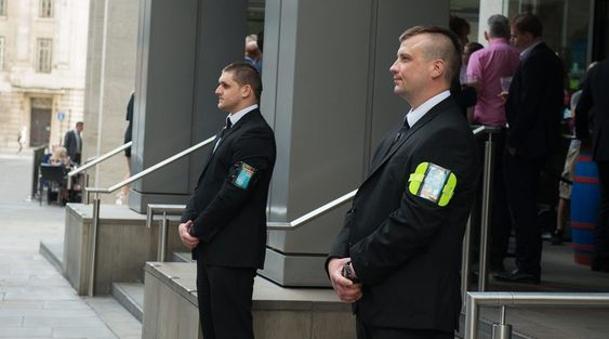 Warrington Door Supervisors are used mainly by the licensing trade in pubs, bars, entertainment venues, nightclubs, events and late night establishments. However, it is not unheard of for restaurants, hotels, take away food establishments and even taxi ranks to use Door Supervisors.
Our approach begins with training and courtesy! Gone are the days when doormen where referred to as bouncers. Gone is the bomber jacket and skinhead image.
We have opted for a more professional looking door supervisor, who can display:
Excellent customer care
Open relaxed posture
Non aggressive body language
Very approachable manner
Great people skills and good customer management
Warrington Door supervisors have to adhere to the industry's extensive training and vetting procedures before being able to apply for a Security Industry Authority (SIA) license. Spartan Event Security ensures that they work in accordance with BS7960:2005 for Door Supervisors. All our staff are vetted & screened in accordance to BS7858:2006.
All Warrington Door Supervisors must by law be trained and licensed before they can work. Door supervision work is now a recognised career with qualifications recognised by Skills for Security, City and Guilds and the British Institute of Innkeepers.
Our Warrington Door Supervisors are trained to meet both our own standards and also the requirements of the Security Industry Authority.